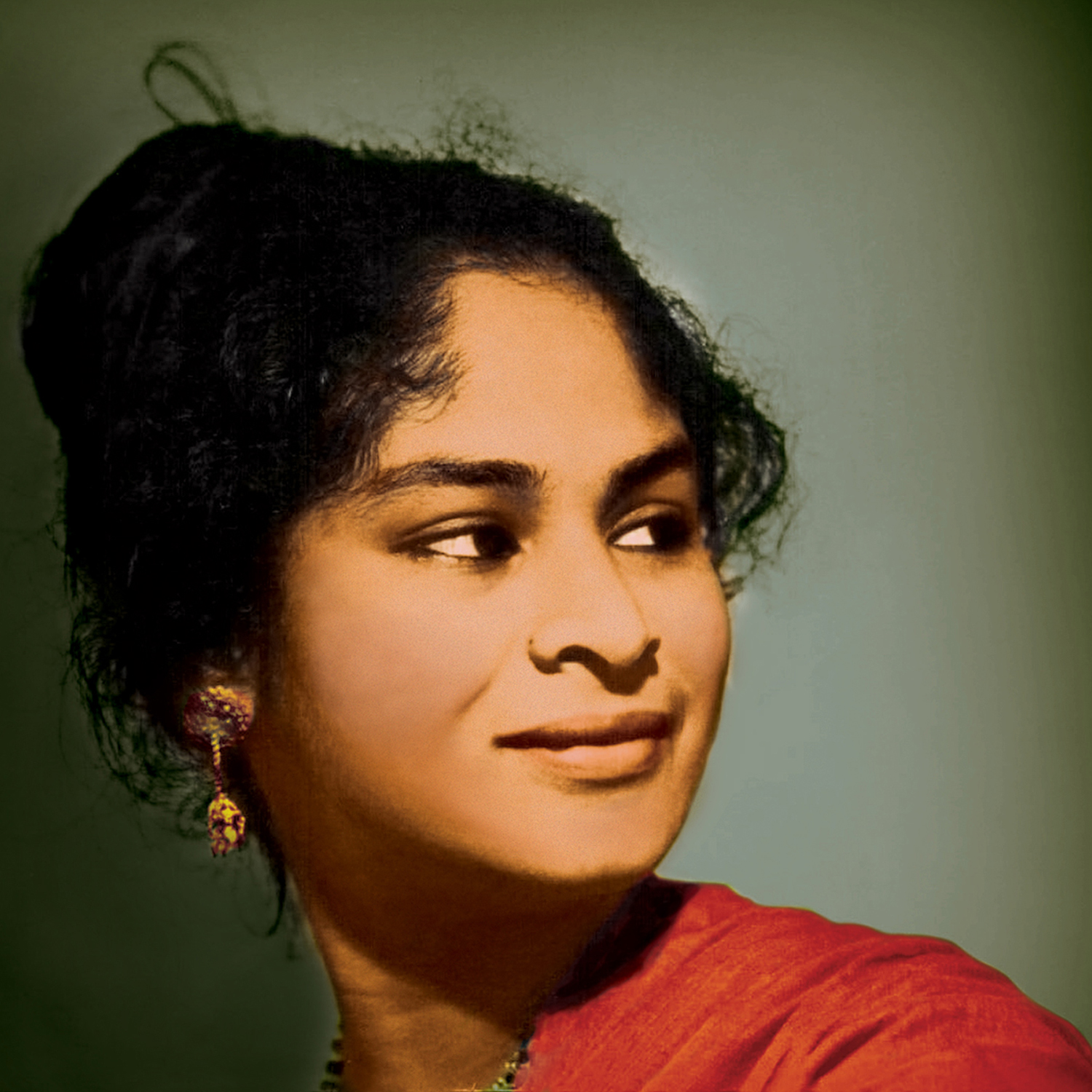 Irangani Kumari Hami Niyarepola
Born on 1st July 1936 in Kandy, Niyarepola Ranpanhinda Alahakoon Mohottalalage Irangani Kumari Hami Niyarepola studied at Good Shepherd Convent Kandy. She was the fifth of ten siblings.

She enjoyed Oriental Dancing and studied Bharatha Natyam under Guru Vasantha Kumara, and Kandyan dancing under the famous Gunamala Gurunnanse at Chandraleka Kalayathanaya, Peradeniya Road, Kandy. Under their tutelage she blossomed as an artiste, and between 1956 and1963 performed key roles in oriental ballets such as Monohari, Kumburupanatha, Vishwavimukthi, Ramasita etc.
In 1957 she obtained her first appointment as an English Language Teaching Assistant at Dharmapala Vidyalaya in Ampitiya, Kandy.

In 1958 when the former Soviet Union celebrated the October Revolution, leading dancers from Sri Lanka including Vasantha Kumara , Panibaratha , Chitrasena and Vajira, were invited to participate in the Youth Festival. A ballet titled Triumph of Peace ( sama vijaya) was staged at the prestigious Bolshoi Theatre in Moscow. Irangani took part in the ballet directed by Vasantha Kumara; the music for which was composed by Pandith Amaradeva and Mr. W.B. Makulloluwa.

In 1959 Irangani received her first government appointment as a dancing teacher at Olaboduwa Madya Maha Vidyalaya in Kaluthara.

In 1961 she joined Siddhartha Madya Maha Vidyalaya, Ampitiya, Kandy and subsequently transferred to Pushpadana Balika Maha Vidyalaya, Kandy in May, where she taught for 5 years. It is a testament to her talent as a dancer and a teacher that between 1961 and 1966 Pushapadana Maha Vidyalaya, Kandy carried away multiple All Island Awards for dancing competitions.

In 1963 Irangani married Anuradha Seneviratna and in 1965 their first child, Udayana Nanda Sulochana Bandara was born.

In 1966 the family moved to Germany where Irangani pursued her career in dancing. This time she followed a three year course in Western Ballet in Pedagogic Training at the Palucca School in Dresden, Germany.

In 1969 upon the family's return to Sri Lanka, Irangani joined D.S. Senanayaka Vidyalaya Colombo where she taught until 1973 when the family relocated to their newly built home in Katugastota. Here Irangani continued her teaching career at St. Anthony's Convent Katugastota.

In 1973 Irangani and Anuradha welcomed their second son Sindhu Charu Chandra Bandara.

In 1982 this talented and hardworking mother of two retired from her teaching career and this enabled her to accompany her husband on his overseas assignments; first to Oxford where she and Anuradha lived between 1987 and 1989 and then again to London from 1998 to 2000. Being widely travelled offered her many opportunities and one which stands out is in 2004 when Irangani was privileged to visit the Vatican and have an audience with then Pope, John Paul II.